About HARApad
Based in West Michigan, HARApad, LLC is a homegrown and family-run business dedicated to helping people use their electronic devices safely.
In 2006, the mother of a HARApad co-founder was diagnosed with breast cancer, inspiring a personal research endeavor to learn more about cancer. Through his research on several suspected causes of cancer, he found a recurring topic – electromagnetic radiation (EMR). An engineer by trade, he assembled a team of two additional engineers to further his research in finding which devices were producing this EMR. This group began meeting in their spare time, several times a week, poring over research and testing.
Armed with a gaussmeter and pages of doctoral reports, the team found that a significant amount of EMR is generated from laptops. The idea to develop a product to reduce radiation grew into an actual design, and the design turned into a verified product. After two years of extensive testing, idea conceptualizing, result verification and design optimization, the "Heat And Radiation Attenuating pad," or HARApad, was born.
HARApad achieved global sales in its first week and has become the benchmark for laptop electromagnetic radiation protection. Since its original laptop product, HARApad has continued research and development to provide more solutions for people around the world, including wood options, cell phone, and tablet products.
Today, the HARApad is managed and manufactured at the headquarters facility in Grand Haven, Michigan.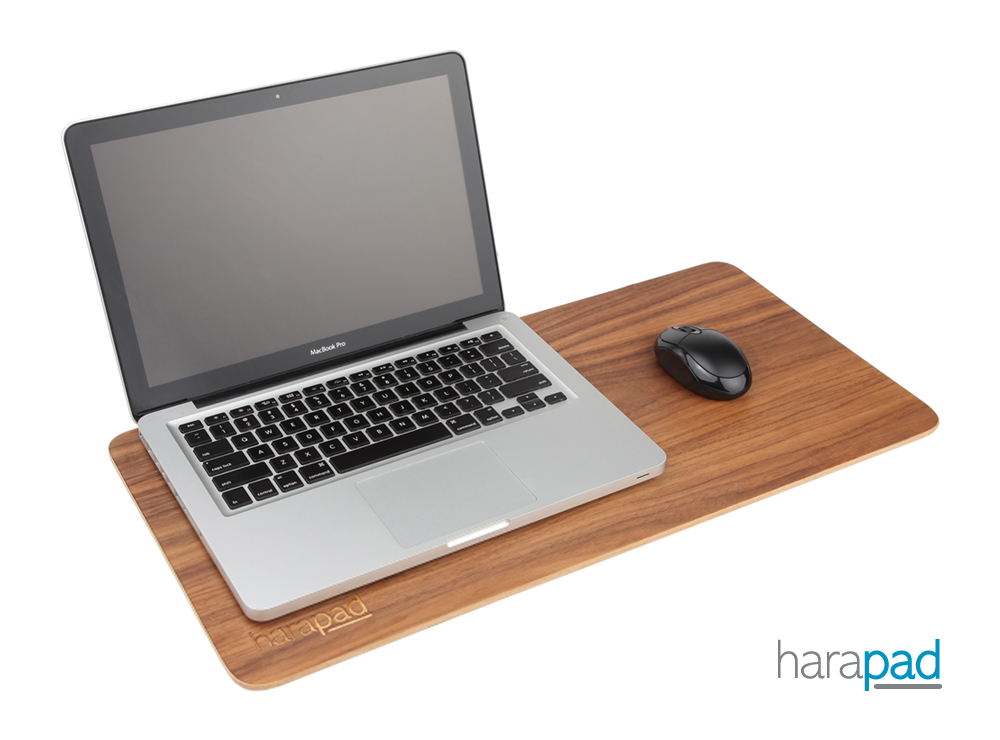 Follow us on social media
Click on one of the followings links to learn more about HARApad!