It's true, the device you are reading this on right now is emitting EMF Radiation. This is not tin-foil-hat thinking. Medical Journals have published numerous articles proving that EMF radiation is indeed harmful to your body.
Protect yourself with a HARApad
HARApad Laptop Radiation and Heat Shield
Entering our 8th year of helping customers live healthier lives, we are the original innovators of our market. The HARApad® laptop radiation and heat shield is a unique product that provides ultimate safety while using today's modern mobile technology. Incredibly durable and functional by design, it offers comfortable and convenient protection. Because we provide solutions to problems that are often ignored, our product is the only one that blocks all three types of electromagnetic radiation.
"Anything you can do to limit your exposure to [electromagnetic] radiation is a good idea."        -CNN's Dr. Sanjay Gupta
We sell products to protect against harmful radiation and heat from electronic devices
Laptop Protection Products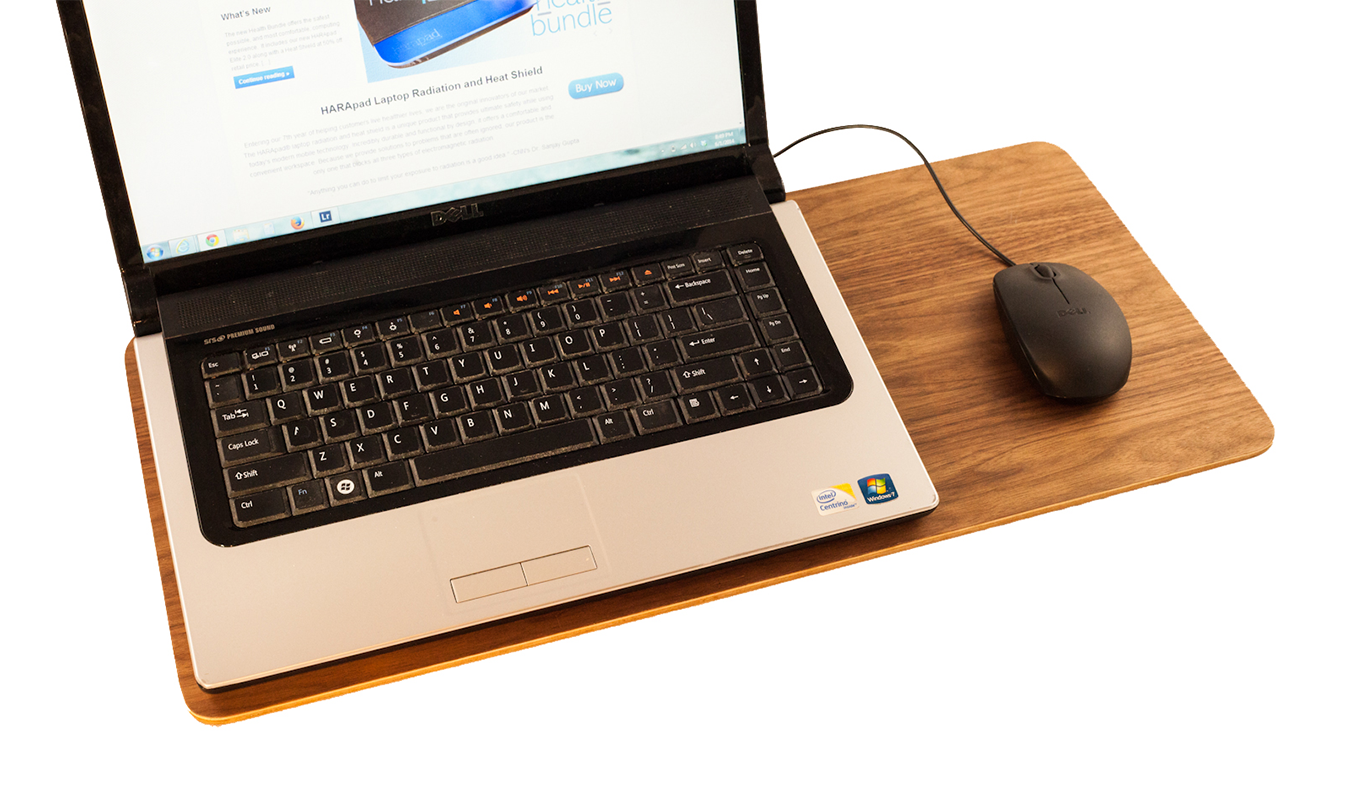 Cell Phone Protection Products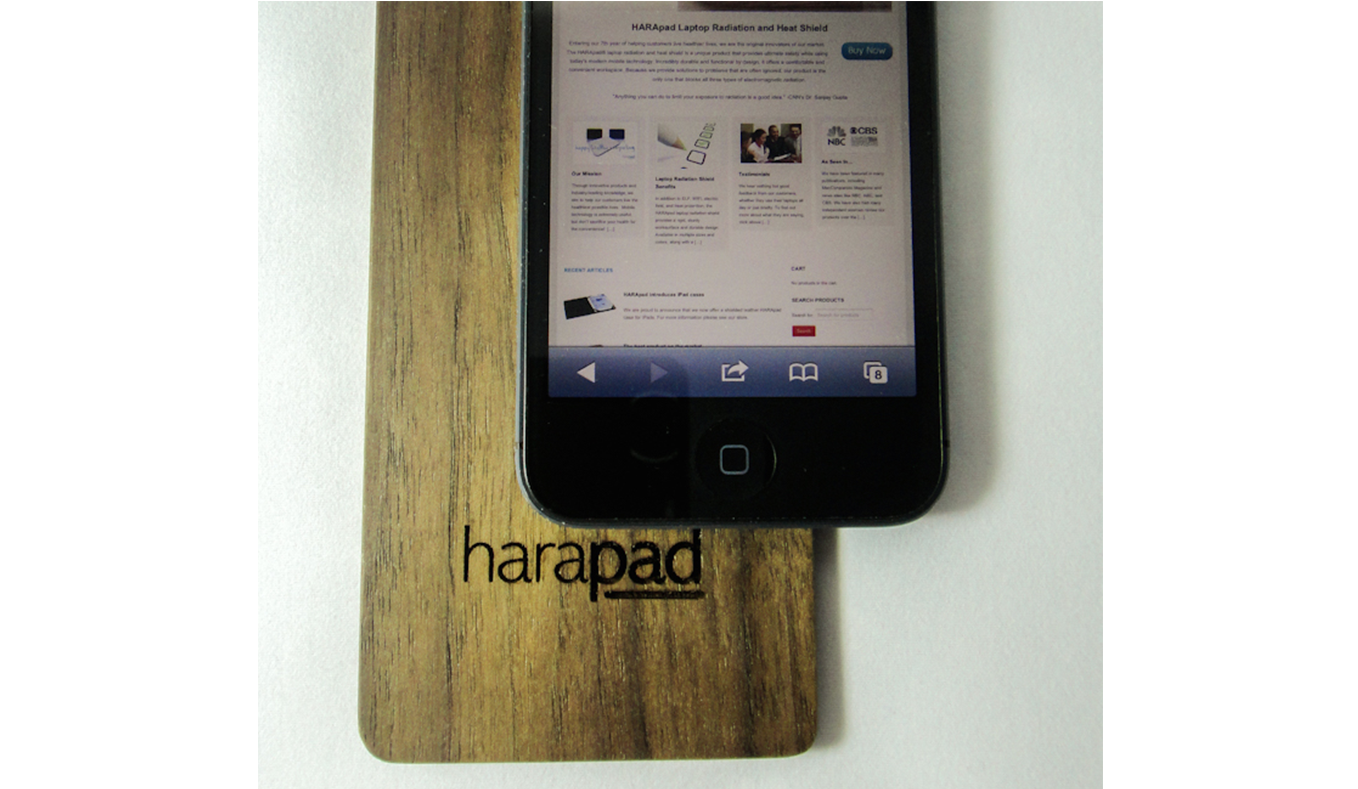 Tablet Protection Products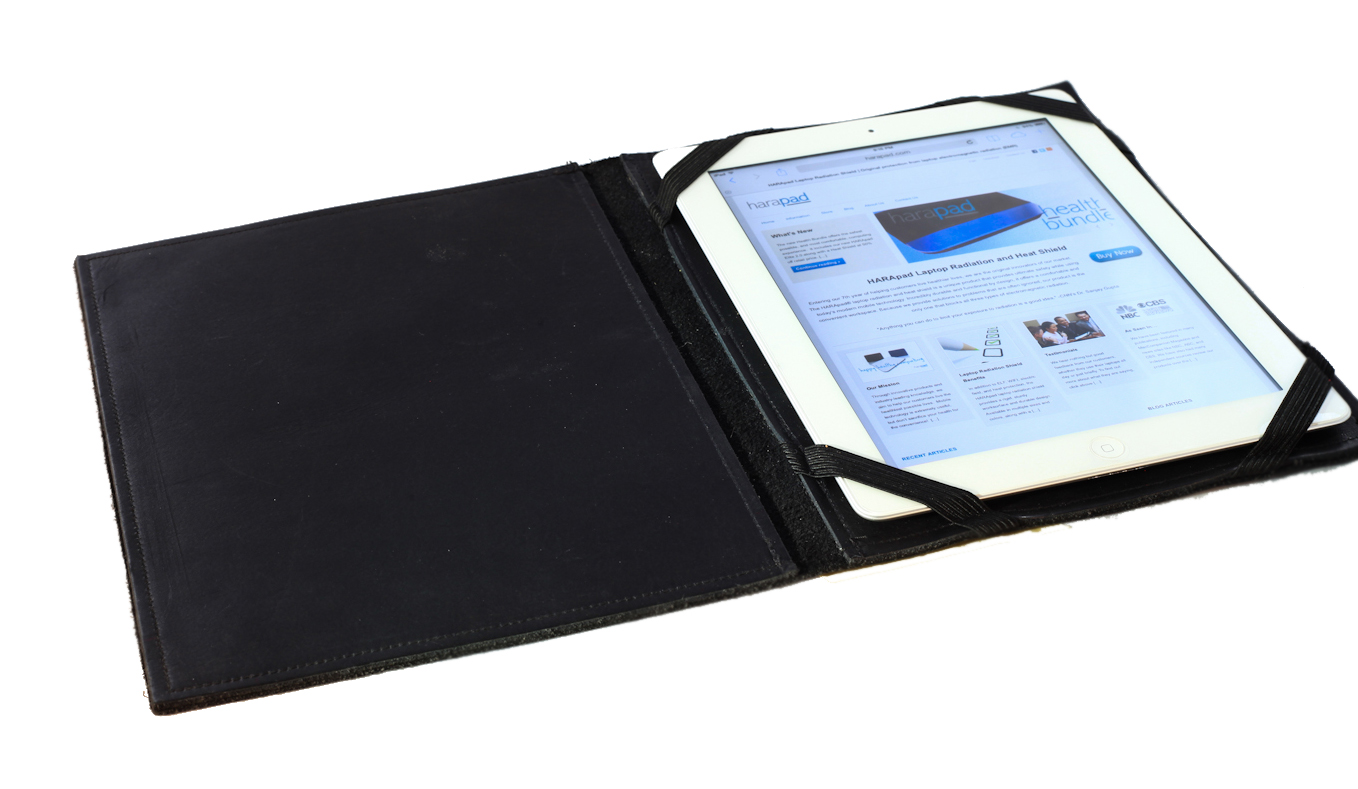 Desktop Protection Products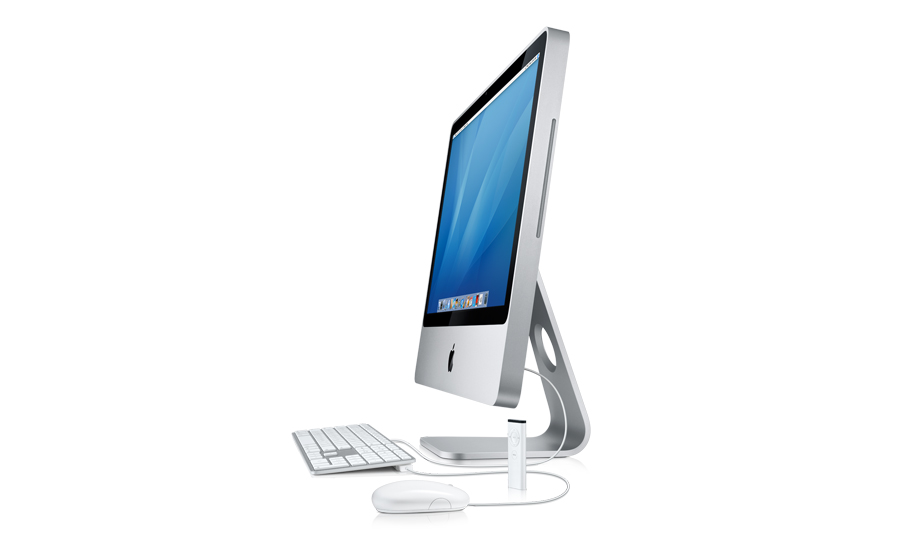 Radiation Protection
As independent testing has shown, HARApad blocks the full frequency spectrum of harmful Electromagnetic Radiation (EMF) which includes Extremely Low Frequency (ELF) and Radio Frequency (RF) emissions.
That means your health won't be affected by using cell phones, tablets and laptop computers when used with a HARApad.
First and Longest
HARApad was the first to introduce technology that reduces harmful EMF radiation exposure to virtually undetectable levels. We've been duplicated by various other competitors because we still have the best product available to protect you from harmful EMF radiation.
That means we've had the longest to perfect the design and we're the authors of the design. We know the inside and out of how to protect you!
Available Engineers
HARApad's co-founding engineer answers the phone. Yup we'd love to talk to you. We're here to support you in your desires for a healthy digital lifestyle.  We've taken a new approach and removed all automated systems. Instead one of our co-founders answers the phone. Believe it or not he probably has the answer to your question!
Call us today: 616-438-9229 we'd love to hear from you. We mean it!
You may be wondering: "Why do I need this?"
We're exposed to extremely low frequency (ELF) radiation every day from sources like portable media devices, computers, mp3 players, televisions and even power lines. However, a laptop and mobile phone are among the few electrical devices we use in direct contact with our body, consequently exposing us to the full effects of the radiation.
Why is this something you need to be concerned with? Here are a few reasons why:
Many health professionals recommend limiting ELF exposure to 1-3 milliGauss (mG).- Laptops often emit between 75-175 mG while running everyday tasks – clearly a lot more than you should be exposed to. The problem with ELF electromagnetic radiation is that it has been linked to diseases like leukemia, Alzheimer's disease, infertility and electromagnetic sensitivity.
This is why we created HARApad. A lightweight computer, tablet or phone pad designed to protect your body against the effects of heat and electromagnetic radiation.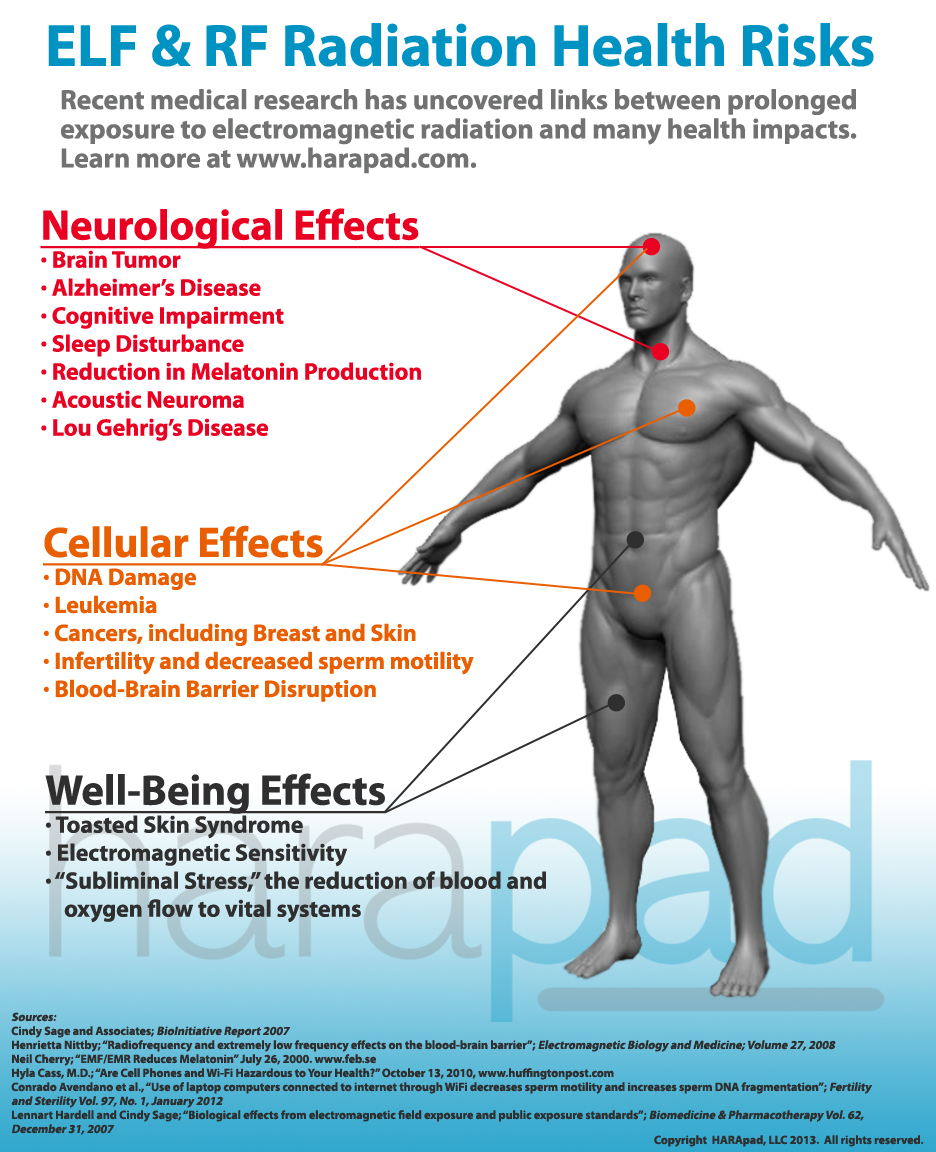 Why you should choose Harapad
Harapad was the original radiation shield product
Harapad has a bio-medical engineer designing and testing the products
Harapads are custom sizes saving you money and making the shields more portable and convenient
We're real. Our co-founder, an engineer will pick up the phone if you call this number. He's a great guy and can answer any of your technical or non technical questions.
Don't be fooled by our competitors who have copied our products, instead buy the real, tested, certified original radiation shield from Harapad.
As seen in

Members & Certifications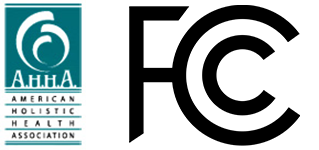 Get them both!
HARApad develops innovative products combined with industry-leading knowledge to help our customers live the healthiest possible lives while embracing Mobile Technology.
Learn more about EMFs
The most important thing to consider is the effect of this radiation on children, who are still developing.  Kids are using cell phones, laptops, and tablets just as much as adults are, and are much more vulnerable to the effects of the electromagnetic radiation.
My wife and I are struggling with some infertility issues, and we think laptop radiation is partially to blame. We love your product, keep up the good work!
Rob
Both my laptop and my lap stay much cooler when we I use my HARApad.
Annie
I am very electrosensitive, but now I can use my laptop all day and am just fine after! Helen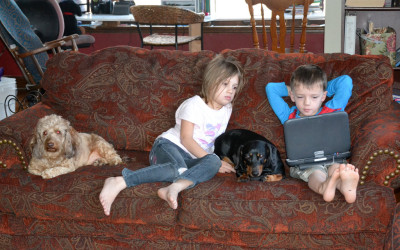 Nowadays with so many electronic devices to entertain ourselves with it can be difficult to keep our daily screen time consumption to reasonable levels. There is the TV, games consoles, personal computer, smartphones and hand held consoles. Furthermore, technology is finding new places for inserting screens such as in cars, planes and some schools are replacing books with laptops. However, do we really stop and think about the negative consequences of binging on too much screen time? If you were the consider the negatives of "harmlessly" watching a few extra hours of TV, then you might think twice about doing it. How Too Much Screen Time Is Bad For Our Health – Especially Kids As a study from Psychology Today reports too much screen time can lead to a hyper aroused nervous system which leads to a lack of restorative sleep. This in turn leads to kids that are moody and have lower levels of concentration. The long term result can be that kids develop poor characteristics when they grow into adults. A few extra hours per day in front of a screen might not seem like such a big issue while they are still young, but in their later years the damage will become more evident. Another health concern that affects kids and adults alike is eye strain, which primarily is caused by very long screen time sessions and placing the screen too close to your face. To combat eye strain it is recommended that for every 20 minutes of screen time, you look away from any screens. This of course requires discipline and continuous focus on the... read more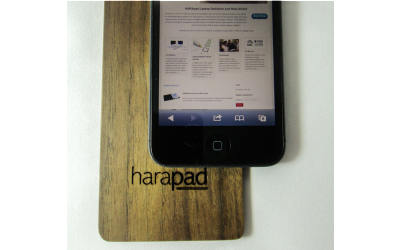 We talk a lot about medical research that has been done showing a relationship between cell phone usage and cancer. We also mention the HARApad Pocket Shield as one way to better protect yourself. Many of you have emailed us back and asked great questions about the Pocket Shield, so we made a little demonstration and answered the most frequently asked questions. If you are considering buying a Pocket Shield or simply want to find out more about this product, this 3 minute video is for you. Demonstration of cell phone radiation protection pad Here are some important aspects to note: 1. When used with earbuds, the Pocket Shield allows you to use your phone hands-free and stay protected from radiation. 2. The Pocket Shield allows you to use any current case that you may have your phone in. Whether you love your case or cannot stand to use one, you can still use this pad. 3. It works with all phone models, so there's no need to buy a new one next time you upgrade your phone. 4. The Pocket Shield acts as a physical radiation shield between your phone and your body. It can be used in your pocket, purse, bra, hand, or placed on top of your phone if you set it on a nightstand near your bed. 5. It also looks pretty cool. See the video for real-life demonstration of the HARApad Pocket Shield. We hope you understand what exactly the Pocket Shield is and how to use it. We are not telling you to get rid of all electronics and go live in a cave. We make... read more
Do you want to be informed about the information regarding Electromagnetic Radiation (EMF) safety?
We share the newest research and information how to protect yourself from effects of Electromagnetic Radiation.
We sell products to protect against harmful radiation and heat from electronic devices
Laptop Protection Products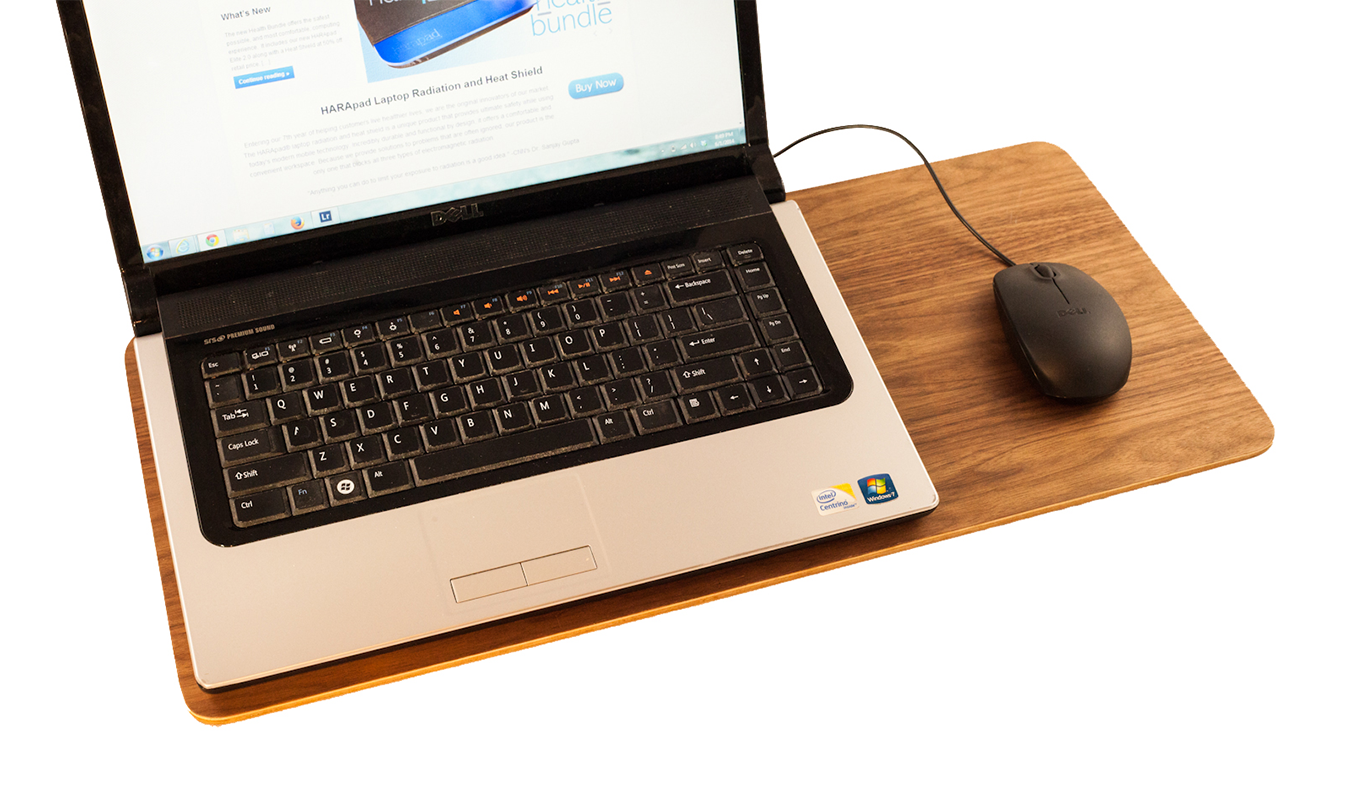 Cell Phone Protection Products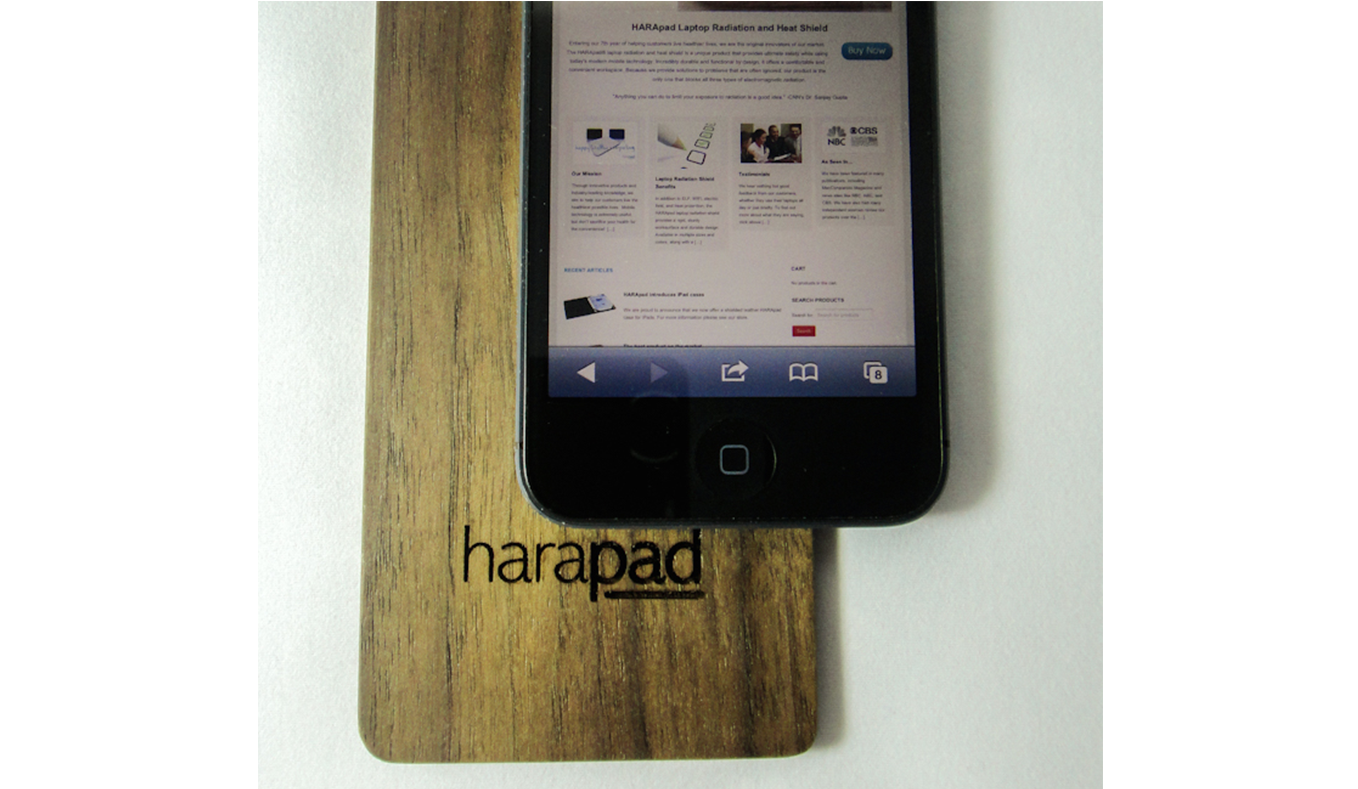 Tablet Protection Products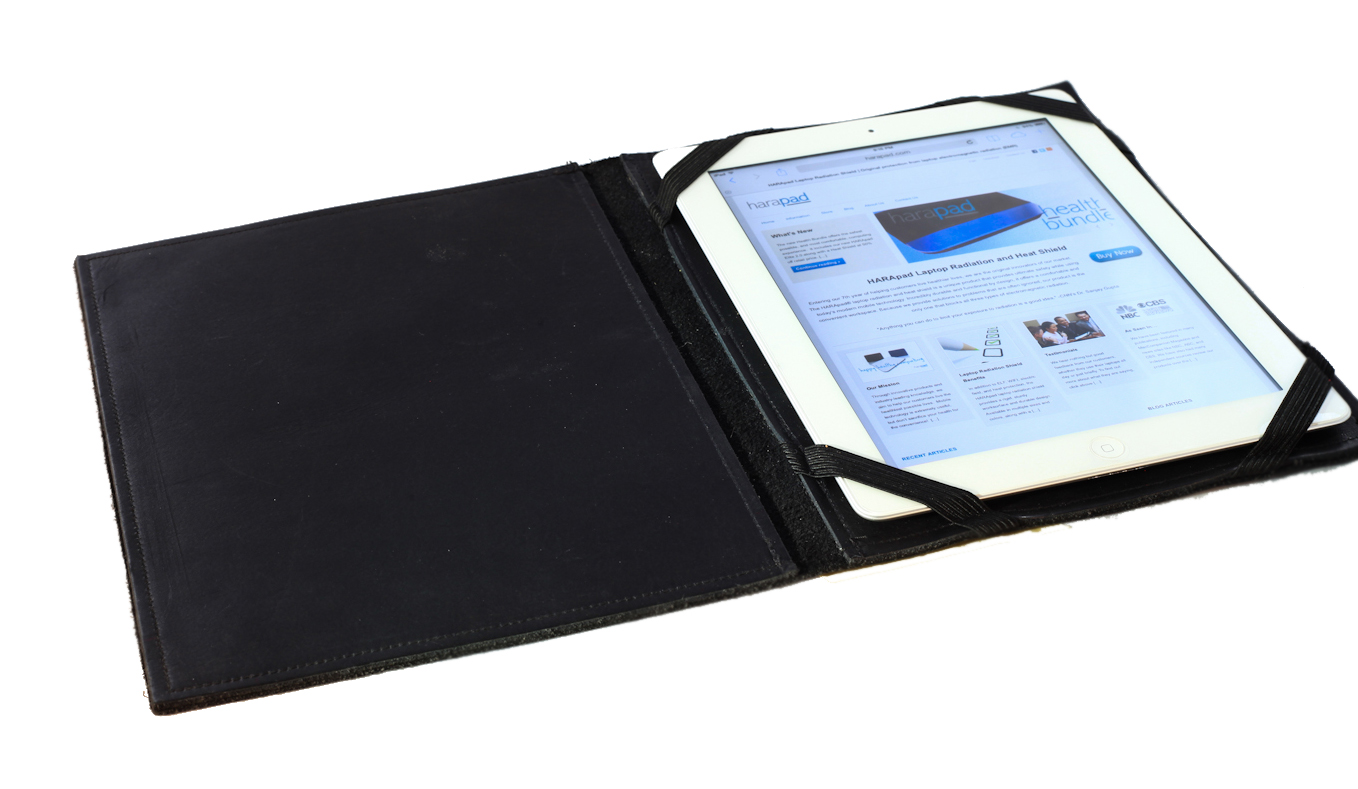 Desktop Protection Products